Today's look features
Butterick 5217
, Misses Tops, view C.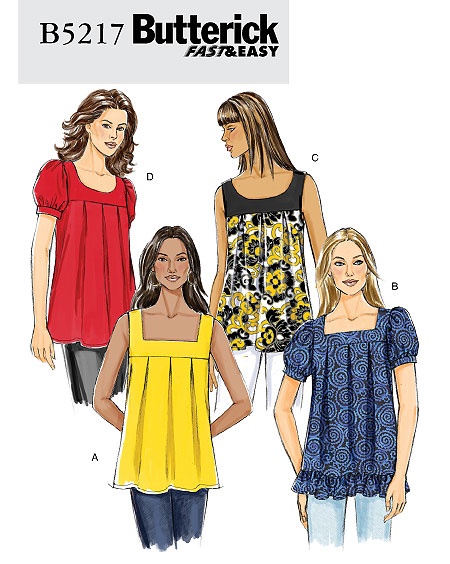 I don't make a lot of tops, generally sewing dresses as my first choice. But I had a really nice scrap of lightweight men's suiting that I wanted to use and thought it would make a great shirt. The fabric is soft and light, a mix of dark and light brown with black and even a smidge of navy blue in there.
I decided I had just enough for this top -- but actually there was
not
quite enough, as I ended up making the inside back yoke of plain black cotton and having to bias bind the underarm with black bias tape rather than self bias...but since I mostly wear it with this sweater that doesn't matter too much.
Excuse the wrist brace, all that sewing you know!
At least it matches...
You can notice the black bias
tape on the underarm area here
I like it a lot -- it's comfy and the fabric has a nice shimmer to it. This pattern, however, fits very large. The yoke and bust fit correctly, as I cut it to size at that point, but it really poofs out, thanks to all those square pleats, front and back. Perhaps it was because of my heavier fabric, but I find the back to be quite "sticky-outie" and if I make this again I'll likely reduce the fullness to only one centre pleat. But I like wearing this and always get a comment or two about the fabric when I do :) The yoke actually fits me, it is just pulling oddly in the picture below because of the weird way I am standing...
Here I am auditioning for the
front of a pattern envelope
So, overall a top that I like, but to make again I would choose a much drapier fabric and take in the fullness a bit. Don't really need a maternity top to add to my wardrobe!